Bond Cleaning Clontarf – Be a leading Bond Cleaning Clontarf service providing company, Full Bond is guaranteed full bond money back by offering highly affordable service. We know how difficult to meet bond cleaning standards, especially there are a lot of things that need your attention at the same time. That's why you should hire expert bond cleaners in Clontarf.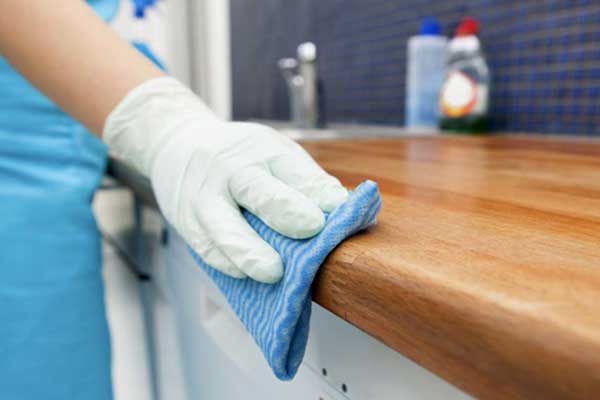 Full Bond Cleaners hold years of experience and are praised for their professional behavior. When you need your property cleaned by professionals, Full Bond Clean. co is here to provide you with an unrivaled ultimate experience that you will remember for the rest of your life. We are the cheapest bond cleaners in Brisbane and the surrounding towns, and we offer the best bond cleaning services in Australia. Our services are extremely conservative, and we devote our time and efforts solely to ensuring that you live in peace. Give us a call at call us at 0451895677. You can email us at fullbondclean@gmail.com.
Best Bond Cleaning Service Provider In Clontarf – Full Bond Clean
Yes, it is important. It may not be important to you on an individual level, but it is important for the purpose of cleaning. When it comes to end-of-lease cleaning or bond cleaning services, only Full bond clean.co comes to mind because we have extensive experience in the sector. It is more comfortable, easy, and efficient to hire pros for any work than to perform it on a personal level. We offer carpet cleaning and pest treatment in local cities in addition to bond cleaning. If you want to use our cleaning services, make a reservation in advance to take advantage of our best deals. We offer the most cost-effective services, including Bond Cleaning, Carpet Cleaning, and Pest Control.
A bond clean, also known as an exit clean, generally entails the following:-
Inside and exterior, all windows
Steam cleaning is performed on the carpets.
All cupboards are cleaned down on the inside and top.
Garden clean, debris-free, and lawns mowed
If there is a swimming pool, it should be sparkling.
Walls must be cleaned.

Cleaning and polishing all light fixtures to remove insects and filth.

All floors should be vacuumed and mopped.
All window tracks should be cleaned.
A thorough cleaning of the oven

removing and cleaning the extractor fans

Ensure that the skirting boards are clear of dust and stains.
Highlights Of Full Bond Clean
Our bond cleaners are trained and experienced in cleaning all surfaces and making them pristine and germ-free. They have extensive experience cleaning all sorts of rental properties while adhering to REIQ requirements.
Bond Cleaning in Brisbane has a staff of properly insured and police-verified cleaners that can be trusted without hesitation. You may trust them with the property and sit back and relax till it is cleaned.
We use only non-toxic and biodegradable cleaning solutions since we are conscious of the pollution caused by chemical-laden products that harm our ecosystem. During bond cleaning Brisbane, we place a premium on conserving water and power.
Advanced Equipment – Our bond cleaners in Clontarf are outfitted with cutting-edge equipment and supplies.
Quick Response – Our cleaners are quick to respond and arrive at your house at the scheduled hour. They don't waste time conversing or taking needless breaks, and they get the task done promptly.
Quality Work – Our specialists are devoted to providing a well-managed bond cleaning Brisbane of your rental property that meets the needs of both the clients and the property managers. Our work is backed by a 100 percent bond back guarantee (terms and conditions apply).
Tension-Free Minds – When our cleaners are on the job at your rented property, you can relax knowing that they will work to the best of their abilities and thoroughly clean every nook and cranny to assist you to get your bond back.
Reach Out To Full Bond Clean For the Best Bond Cleaning Services In Clontarf
For the convenience of our clients, our bond cleaning service in Clontarf includes a variety of cleaning services under one roof. It is difficult to clean a whole home on your own, which is why you want our assistance to ensure that we are putting our best foot forward, we have created special cleaning procedures that allow us to exceed your expectations. Our cleaners bring a variety of advanced gear with them to bring out the best in each home. For each of our customers, we build a customized cleaning service package at an affordable price and tell them of the final cost during the initial meeting.
Contact Details
Company Name – Full Bond Clean
Contact Number – 0451895677
Registered Address – #22, Abbeywood Street, Taigum, QLD 4018, Brisbane, Australia
Top Related Searches
End Of Lease Cleaning Clontarf