Carpet Steam Cleaning Brisbane – Full Bond Clean provides the best carpet cleaning solutions for both residential as well as commercial properties. Carpet cleaning is one of the dirtiest tasks during bond cleaning. Also, we are offering the best carpet steam cleaning Brisbane at the best price.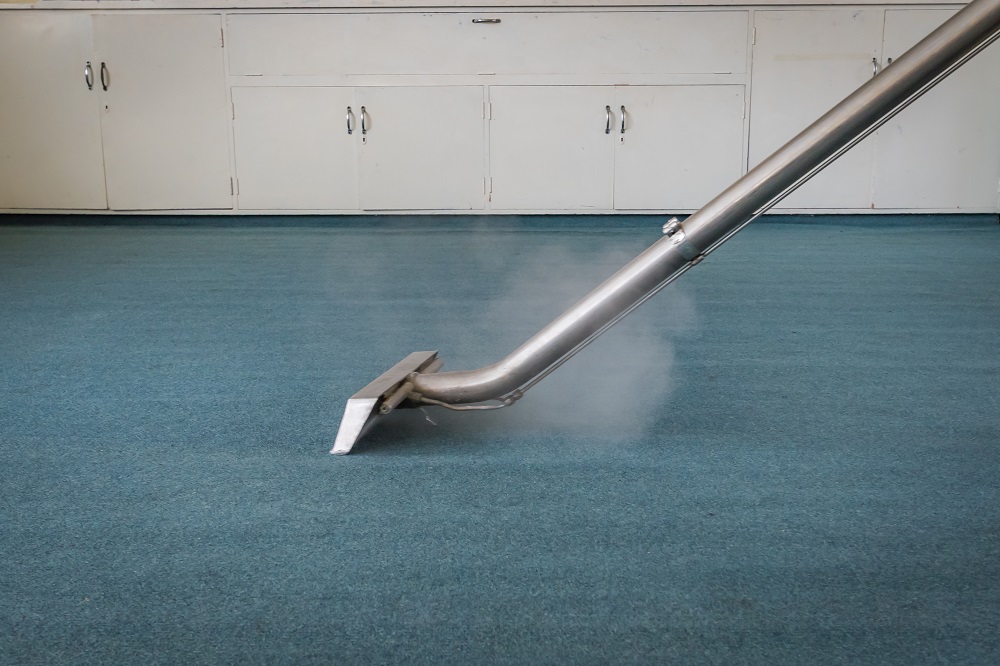 However, you can find a lot of DIY carpets cleaning hacks online but the truth is it is not as effective you think. Also, these hacks can ruin your carpet. That's why you need professional help when it comes to carpet cleaning.
Full Bond Clean is the leading and top-rated steam carpet cleaner in Brisbane. Our cleaners only use eco-friendly cleaning products. So, it makes it safe for children and pets. Therefore, if you want to hire a Professional Carpet Steam Cleaning service provider, then reach out to Full Bond Clean by calling us at 0451895677 or write us an email at fullbondclean@gmail.com
Introducing The Best Carpet Cleaning in Brisbane Northside -Full Bond Clean
Full Bond Clean has built a strong reputation in Brisbane when it comes to Bond Cleaning and Carpet cleaning services. However, we also serve other cleaning services such as pest control, end of lease cleaning, exit cleaning, etc. Also, we are covering the locations like Northside, Southside, Western suburbs, Brisbane CBD, etc. If you want to experience the best carpet cleaning via using the steaming method at the best price, then Full Bond Clean is the answer.
Full Bond Clean team is highly professional and trained experienced. Also, all hold certification as well. The company offered the Carpet Cleaning in Brisbane and its neighbouring region at a very affordable range. 
Process Of Steam Cleaning in Brisbane
There are seven steps for carpet steam cleaning in Brisbane QLD at an affordable range – 
Pre-Inspection – Our trained professionals take a look for detailed inspection to find out any stains, damage, etc. This helps in finalizing the price and how much time will be taken for cleaning. 
Pre-Vacuum – Cleaning started with pre-vacuumed for removing dirt, debris, or any other scrap from the surface. 
Stain Cleaning – For stain cleaning, we use only eco-friendly products that are not harsh on the fabric of carpets. 
Sanitizing the cleaning -This will remove odour, and kill the microorganisms in the carpet.
Using the steaming method – The steam method is widely used for carpet cleaning as it helps in cleaning without damaging the fabrics of the carpet. 
Grooming – This means drying the carpet and applying carpet protectants on the carpet. 
Final Inspection – Lastly, we give a final check of the carpet for any left out stains, etc. 
Other Cleaning Services Being Offered By Full Bond Clean
In addition, we are also offering
upholstery steam
mattress steam cleaning in Brisbane,
carpet steam cleaning North Brisbane,
curtain steam cleaning in Brisbane,
sofa steam cleaning
Lounge steam cleaning in Brisbane, 
power steam cleaning  
couch steam cleaning in Brisbane,  
car steam cleaning and
steam clean couch Brisbane. 
Reasons To Use Carpet Steam Cleaning Method
The hot water soil extraction method is used in the steam method (also known as HWE). A hose nozzle pours warm water into the floor, together with cleaning chemicals. The liquid is subsequently vacuumed by the truck-mounted steam unit. Any dissolved dirt in the carpet fibres is removed by vacuuming. For addressing ground-in stains, steam cleaning is also known as deep cleaning.
So, if you're looking for a way to get stains out of badly filthy carpets, look no further. Using methods that are safe for dogs and children, we can remove tough stains. Any foul odours or contaminants will be alleviated by our free deodorising service. Full Bond Clean is the top Brisbane carpet steam cleaning service provider. Reach out to us now!
Pricing For Brisbane steam carpet cleaning
The pricing depends upon the conditions of the carpet and the number of rooms. So, the pricing will start at –
$99 for 1 room
$99 for 2 rooms
$115 for 3 rooms
$135 for 4 rooms
$155 for 5 rooms
However, pre-vacuuming will cost $5 for each room. Lastly, if you have any queries for us regarding carpet steam clean Brisbane, then reach out to Full Bond Clean on the following details.
Contact Information
Name – Full Bond Clean
Address – 22 Abbeywood Street Taigum Brisbane
Phone Number – 0451895677
Frequently Asked Questions (FAQ)
Q – Why choose steam cleaning for carpets?
A – Steaming is the most effective carpet cleaning method and it has the ability to deep clean and is a less time-consuming method.
Q – How much does carpet steam cleaning will cost in Brisbane?
A – The carpet cleaning via steam will cost approximately $100-$500 in Brisbane.
Top Related Searches
Professional Carpet Steam Cleaning
steam cleaning carpets Brisbane