Move In Move Out Cleaning Brisbane – People get several job opportunities in life but often put them on hold because of the moving in and moving out stress. Full bond is here to make things easier by giving the service of Move In Move Out Cleaning Brisbane. Full Bond is a professional cleaning company providing various cleaning services.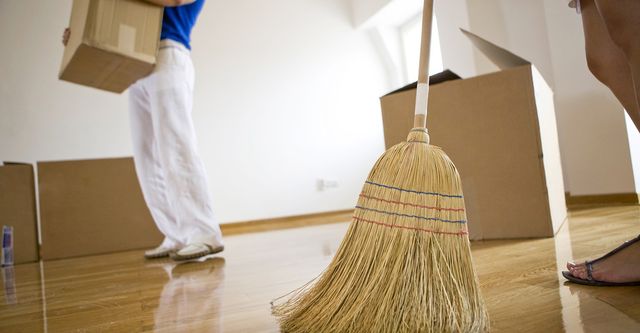 Full bond is a cleaning services based company in Brisbane. It offers various cleaning services such as bond cleaning, office cleaning, exit cleaning, and end lease cleaning, carpet cleaning, and pest control. Get in touch with our company Call us at 0451895677, or email us at fullbondclean@gmail.com.
Moving into a new place can be very easy with the right cleaning company working for you. Here at Full Bond, we are a team of professionals giving the best cleaning services Also, our services are not just in Brisbane but in the neighbouring areas as well. During the move in and move out process people are often stressed about the situation but Full Bond is here to help you give you complete support.
Perks of choosing Full Bond | Rental Cleaners and Move Out Cleaning in Brisbane
Full Bond is undoubted a very responsible and organized cleaning company which firstly promises and secondly proves to be the best company. We are widely known for our top-grade services. Also, Full Bond not just serves in Brisbane but in the nearby areas also. So anyone can freely contact us and use our services. Our Full Bond Company gives both Move In and Move Out cleaning services which mean you can freely shift and focus on other things.
Our company has professionals who are very hardworking and responsible. Also, the professionals are extremely talented and are very well masters of their field. We ensure to give complete services with 100% satisfaction to clients. Moreover, we have all the modern and advanced tools used to do the deep cleaning of the house as we have promised to give the best cleaning services.
Why should you hire professionals for Moving House Cleaners?
As we know that there is already a lot of stress in moving out or moving in and in this to avoid cleaning stress professional work come in as a helping hand. Professionals hired can make the cleaning more efficient and organized. Some benefits of hiring professional cleaners are as follows:
Professional Cleaning – This is one of the major perks of choosing a professional cleaner as they will provide the best cleaning. Deep cleaning with professional tools helps the dirty area clean properly. Also, professionals generally know where the dirt lies in the house and makes sure to clean every corner of the house. The right equipment will make the place look more organized and clean
Organized cleaning – Hiring professionals can help you organize your house faster as half of the organizing is done by the cleaners. Beginning from the moving into moving out the cleaners take care of everything. Any pests in the house are also cleaned by the company by using certain chemicals. In short, the company ensures deep cleaning of the house.
Hygienic purpose – It is very important to residing in a neat and clean place. Therefore, while moving in or moving out a person is so busy with its work, family and other things that cleaning often comes as a headache. So this is now where professionals come in. They make it very easier for the family to settle in. Also, hygiene is very important and one should always go for a professional team while planning to shift from one place to another.
Why Choose Full Bond?
Full Bond is a professional cleaning company providing cleaning services to people residing in Brisbane and nearby areas of Brisbane. Our company is a well-known company and has a positive image in the market. We are widely known for our cleaning services.
Our services include bond cleaning, office cleaning, exit cleaning, and end of lease cleaning, carpet cleaning, and pest control. Our network is spread in Brisbane and other parts of Brisbane. Our team has the most experienced professionals and our company guarantees 100% satisfaction and cleaning to our clients. We have the latest tools and advanced machines to clean the affected areas. Also, we provide house, office, commercial, pest and many other cleanings.
It becomes difficult for a person to manage everything with the shifting. Therefore, full bond understands and gives its complete support. We take our work very seriously and ensure to provide complete satisfaction. We use modern tools and also, our services are available 24\7. We have served more than 165 clients giving us positive feedback. Choose us for the best cleaning service.
Contact Details
Name: Full Bond Clean
Address: 22 Abbeywood Street, Taigum, Brisbane.
Contact No. : 0451895677
Email Id : fullbondclean@gmail.com
Frequently Asked Questions (FAQ)
Q – How much move out move in cleaning cost in Brisbane?
A – Full Bond Clean is a leading exit cleaning service provider that is also offering move out move in at very affordable prices, starting cost is $110.
Q – Is move out or move in cleaning worth it?
A – Yes it is totally worth it. It will save you time and money. Full Bond Clean is a Brisbane-based company that is offering rental move in move out cleaning at very affordable pricing.
Top Related Searches
Rental Cleaners and Move Out Cleaning In Brisbane
House Move Cleaners In Brisbane